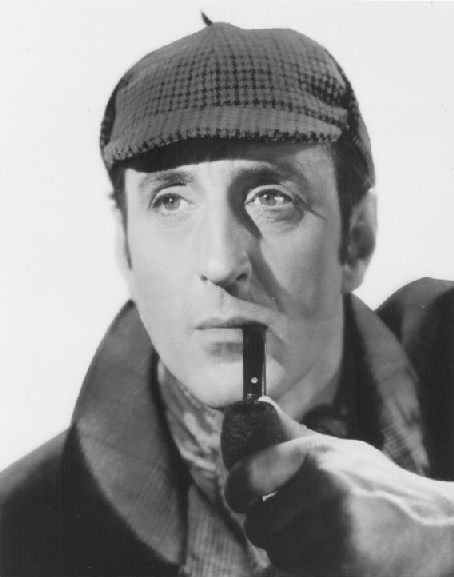 Basil Rathbone never got shorter
This is a stressful time of the year. All the resolutions of last year have turned to dust, now I have to find some for 2014. Newspapers, at this time of the year, change out of all recognition. Journalists seem to take the easy option filling the pages with 'Top Events of the Year.' 'Predictions for 2014.' 'Years best Bio-Pics'. But best of all, and this must be desperation, New Year Resolutions for All. Bloody hell. Sub clauses include; Resolutions Anyone Can Keep Including You. For Social Media Losers Who Want To Be Winners. For Youngsters Who've Just Left Home. Ten Resolutions For Dogs. If You Want To Stop Being Annoying To Other People. Ten For Journalists. That's perfect.......stop writing these fatuous articles. Including you, Catlin Moran, who can't stop writing about anything and everything. Her contribution is My New Year's Resolution. Give me strength, who cares?
Every year my main resolution that is to Keep Trying to Improve My Writing. But what to write and how to improve it? My burden, my weakness is reading the Guardian Review. For instance if a book is recommended in glowing terms. I buy it. Recently I bought Questions of Travel by Michelle de Kretser. The blurb on the front says 'She writes quickly and lightly of wonderful and terrible things.' A.S. Byatt, Financial Times. The word that sticks in my craw is Byatt's 'writes lightly.' Lightly? The book is almost impenetrable. It may be 'light' for Byatt but for the likes of me it's like a ton weight. As a book it's up there with Zen and Art of Motorcycle Maintenance. I remember dozens of people in the 60's carrying it around but I never found anyone who'd read it.
Kretser's book and TV's Sherlock are very similar. Simple stories but wrapped tightly with meaningless distractions. Like Sherlock's technology. Text writing smothers the screen at regular intervals, scenes follow scenes that don't seem to have any connection with what's gone before. Another mystery is that Sherlock appears to be shrinking. If it went on for a few more episodes Sherlock could well be sleeping in a matchbox.
I could summarize Michelle's book and Sherlock on two A4 pages. But the shrinking Sherlock is popular, maybe TV watchers like to be confused. Michelle's book was not big seller.
Conclusion: TV is chewing gum for the eyes. Throw the kitchen sink in, it doesn't matter. But books are a different animal. You could fall asleep in front of the telly but fall asleep with a 1000 page hardback on you lap, you could do yourself some serious damage.
I quote the much vaunted Guardian summarizing 'great books and writing'. 'The final coup de grace comes with the throwing of a random spanner into the works: a moment when all is reduced to chaos, as Frayn writes, by "a completely unconnected and irrelevant event.....a velleity that comes out of nowhere and has no imaginable significance or place in any self-respecting causal chain." What?!
I've tried writing for TV but never quite made it. I try to write books, try to improve but how? Should I try and follow Fran's line? Could I even do that? Do I want to? To be reviewed in Guardian I'd have to have 'velleity that comes out of nowhere.' No chance.
Plod on, Ray, leave the highbrow seekers alone. And stick to reading paperbacks, I had enough injuries last year. Night, night.