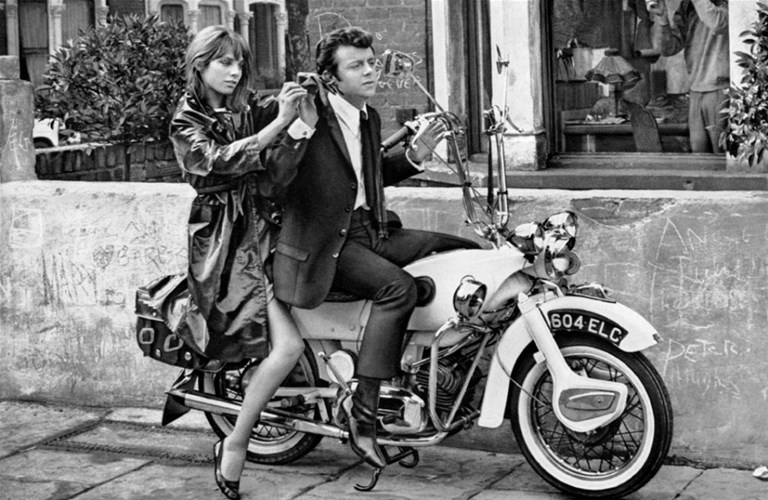 me and Jane Birkin
'You stole my part.'
'I was Tolen in the Knack at the Royal Court. You stole my part in the film.'
Slough last weekend. And that 'conversation' with an actor called Julian Glover. Dozens of 'actors' were assembled dotted all over the place in a hotel off theM 4 signing autographs for jolly punters. Most of them I don't know and they didn't know me.
'Hi, Ray.' An oldish man was sitting another table smoking an an e-cigarette, something that I wish I'd been able to get on with, save me having to nip out for a roll up come wind or rain. 'Tom.' he said. 'We worked together at the Royal Court.'
The bloody Royal Court again. The last time that theatre was mentioned was five years ago in a Public Library where I was giving a reading. A woman said, during a Q and A session. 'Have you worked at the Royal Court?' ....'Yes.'....'My friend and I used to go the regularly in the 60's and every time we came out of theatre we always say to each other what was that play about. My question is, when you did a play there, did you know what it was about?'
I settled myself in my seat behind the table, next to me was Angela Douglas. I haven't seen her for 52 years when we were doing a film called Some People in Bristol. It was good to talk to her. Mind you, there was a hell of lot of stuff to catch up on. She'd married Kenneth More, who she'd met on the the film we'd done together. Kenny died over twenty years ago and she's been living with a Scottish director ever since.
After we'd been to the room set out for lunch. 'Smells like an elephants farted.' Angela said. She went back to the autograph table and went off to the bar for a glass of wine.
The day was dragging on. Eventually it was time to go. 'Oh.' says Angela, who'd spent most of the day grabbing my arse. Sexual assault? Could I sue? 'I forgot to mention that my partner directed you in a play at the Royal Court.'
Here we go again. Three times in one day! Driving home I thought about the R.C. The play that I did there was called Backbone by Michael Rosen. It was a long time ago but I have fond memories. They didn't pay a lot of money, about £10 per week, but it had elements in it that all struggling actors, in those days, dreamt about.
Food! Two hot meals during each performance! Bliss.